Architecture and Technical Requirements
RiverStar Studio is a client application that requires a relatively modern computer with an intel i7 processor or equivalent with 8 Gb of RAM and 500 Gb of storage.  RiverStar will provide a setup script that will download and install the ancillary software, e.g., tomcat, java, IIS, that will be needed for you to run the compiled applications locally for testing purposes.  RiverStar Studio compiles java or c# or web applications that are deployed on the appropriate web servers.  RiverStar Studio supports mobile responsive design.
Web Servers
RiverStar Studio generates thin client web applications that are deployed using Amazon Web Services.  The standard architecture that is used for deployment provides redundancy and disaster recovery as is shown in the diagram below.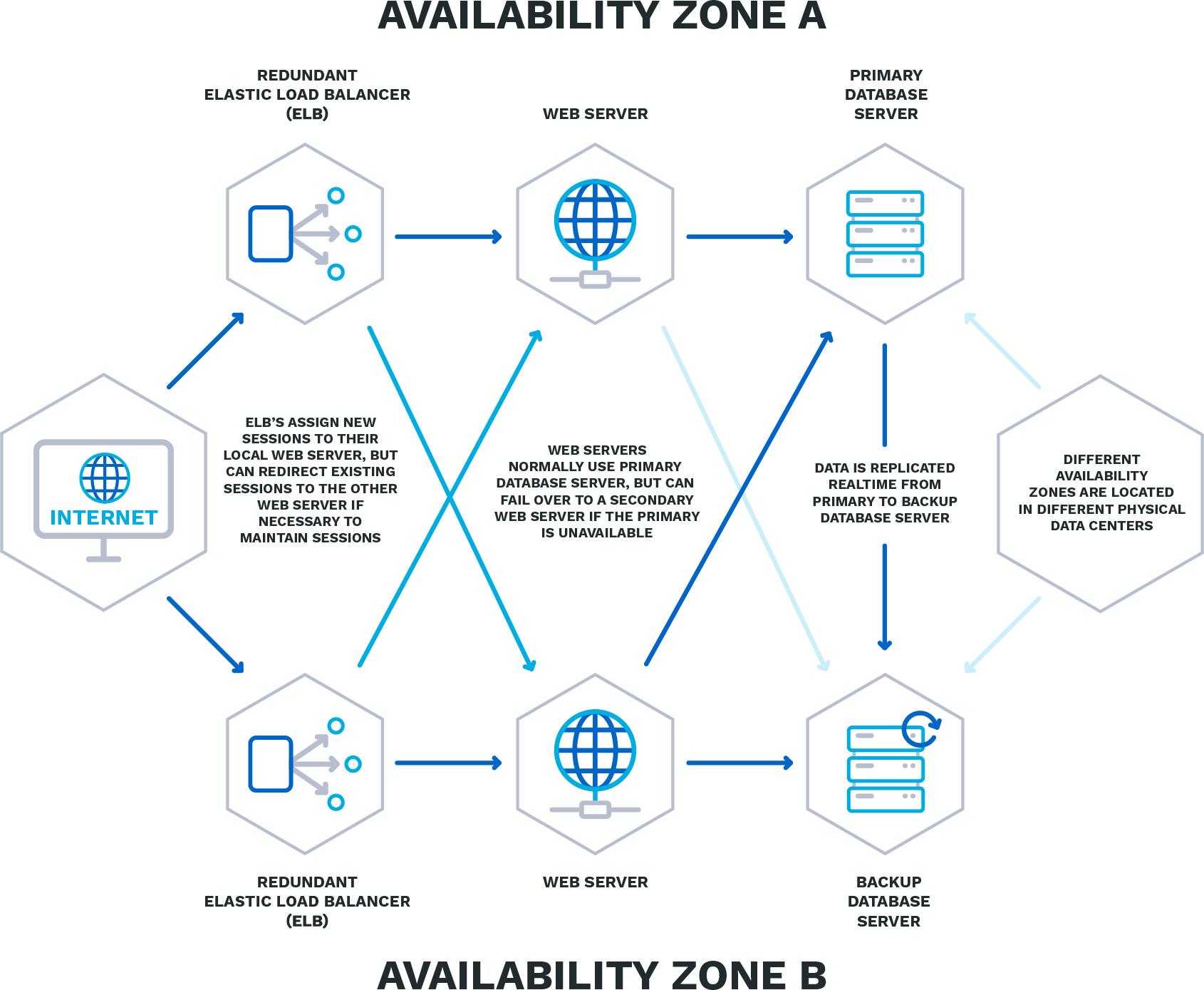 Agents require a standard web browser on the latest release to access the applications. Chrome and Firefox are the preferred browsers.