Resources
Check here often for resources to get expert tips, thought leadership and educational tools from RiverStar.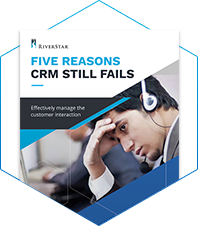 Five Reasons CRM Still Fails
This white paper covers a fresh new outlook on the top five reasons why CRM still fails to effectively manage the customer interaction when used as a primary information source for agents when they interface with customers.
Download White Paper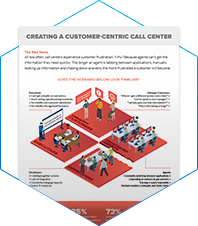 Creating a Customer-Centric Contact Center
Contact centers experience frustration when agents can't get the information they need quickly. Learn how RiverStar can turn frustration into a customer-centric hub of knowledge that makes your customers, agents, developers and executives happy!
Download Infographic
Video
Take a look at our Unified Agent Desktop quick-demo.